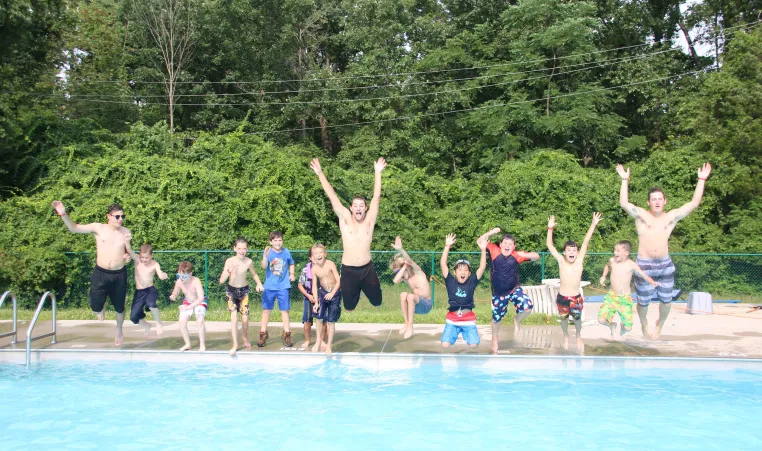 Required:
    Pillow
    Sleeping Bag (or two blankets!)
    Toiletries
    Bath Towel & Wash Cloth
    Beach Towel
    Shower Shoes
    PJs
    Underwear (6 pairs)
    Shirts (6!)
    Pants/Jeans ( 1 pair)
    Jacket
    Rain Gear or Poncho
    Swim Suits (For Girls --> Bring (2) One-Piece Suits)
    Gym Shoes or Closed Tow Outdoor Shoes (2 old pairs)
    Hat or Bandana
    Laundry Bag
    Watch
    Flashlight & Batteries
    Water Bottle
    Insect Repellant (non-aerosol)
    Any Prescription Medications
    White T-Shirt (For Tie-Dye)
Optional:
Sunglasses
Day Pack
Pen & Paper
Stationary & Stamps
Books & Magazines
Lip Balm
Disposable Camera (don't forget to put their name on it!)
Playing Cards
Other Games
Don't forget! Pack all of your items in mesh laundry bags and to write your campers FIRST and LAST name on all items!